National No Smoking Day
Today is "National No Smoking Day".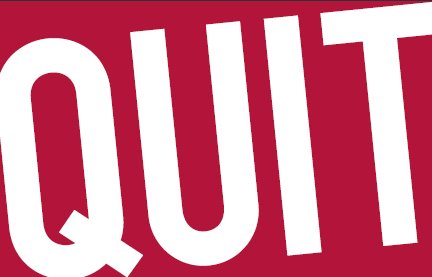 If you are planning on giving up smoking, I wish you the best of luck. As an ex-smoker, I know how hard giving up can be.. but stick to it, it will be worth it in the end.
The health benefits of quitting smoking are probably no surprise to any of us… everything from reducing the risk of life threatening diseases such as heart disease, cancers, and emphysema to improving fertility levels, skin conditions and generally just feeling better.
But it's not just the health benefits that should motivate you to quit – smoking is a very expensive habit.  And probably in more ways than you realise.
So, there's the obvious cost of the cigarettes themselves, more than €3600 a year for a '20 a day smoker'.
But something you may not have considered is the extra 'smoker' premium you are paying  on a range of your insurance (such as your life insurance, mortgage protection, income protection and serious illness cover).
Smokers can pay more than double the rate of non-smokers for the cost of their life assurance and mortgage protection policies.
The good news is if you give up smoking and stay off them for 12 months, the insurance companies will treat you a non-smoker again.
And that means massive savings.
Daragh Feely Broker Sales Manager of Royal London explains,
"For those lucky enough to have "stuck to their guns" and still be "off" cigarettes this time next year, it could mean savings not just on the direct costs of smoking, but also on the cost of their monthly Life assurance premiums".
Daragh went on to say,
"Our cost analysis reveals that smokers can pay thousands more than non-smokers for the same Life policy – so aside from the obvious health benefits of not smoking there are quite clear financial gains".
To be classed as a non-smoker you must not have used any tobacco products, including nicotine replacement products such as patches or chewing gum, in the last 12 months and have no intention to do so in the future.
If you have cover in place as a smoker and if you have not smoked for 12 months, you can also look to switch to another provider, to get non-smoker rates. Call us today on 01 857 0655 to discuss your policy with one of our qualified financial advisors today or alternatively get a quote.
For help quiting, visit Quit.ie
Budget 2015
For most people, Budget Day 2015 was a good day (or at least not a bad day).  After 6 years of 'austerity' budgets, this budget reversed the trend to provide what was a pretty neutral budget.
There were no massive giveaways like back in the Celtic Tiger days (it looks like you'll have to wait until next year's 'pre-election' budget for that), but most households will be a few extra quid better off.
And on top of the least painful budget since 2009, John O'Shea scored an injury time equalizer against Germany to leave Ireland joint top of the Euro qualifiers, so all in all, not a bad day at all!!!
Here are some of the key points announced by Michael Noonan yesterday:
The top rate of income tax is reduced from 41% to 40%. The standard rate remains at 20%.
The income tax band for single individuals is increased by €1,000 and by €2,000 for a two person household.
An additional tax credit on water charges at standard rate (Tax relief =  water charges paid x 20% subject to maximum of €500 per household). The tax credit is granted in the year following the payment.
The current pension levy of 0.75% will be reduced to 0.15% with effect from 1 January 2015 and  will cease by 31 December 2015.
The entry level to being subject to USC has increased from €10,036 to €12,012.
The 2% Universal Social Charge Rate will be reduced to 1.5% and the 4% rate will be reduced to 3.5%.
A new 8% rate of Universal Social Charge is introduced for incomes over €70,044 and an 11pc rate for self-employed income over €100,000.
No change in VAT rates.
No increase in duty on alcohol, petrol or diesel.
40c increase in duty on a pack of cigarettes.
€5 increase in children's allowance.
You'll find a comprehensive list of budget announcements on most of the media websites, but the RTE site in particular gives a pretty good summary.
If you want to work out how the changes in income tax & USC will affect your pay packet, this useful calculator from Deloitte will show you.